Having gotten my wisdom teeth out recently, and not feeling like doing much of anything - I've had a lot of time to think and reflect on many things. Yesterday was Fast and Testimony meeting in church. Members are welcome to go up to the podium and share their testimony with the congregation. While listening, I reflected on how much God has blessed me. He's continually watched out for me, protected me, and provided a way for Trevor and I to accomplish many things. It's been interesting to look at all the many instances where God's influence and power is so clearly evident in my life. Yet, when I take a closer look, His hand guides my life
every
day. I'm not perfect, far from it, But God has never deserted me or left me helpless. He asks so little of us, and grants us such great blessings based on our faith and obedience. As I've reflected, I've counted my blessings, as the song says, though this isn't all inclusive. Granted, not all could fit on this list, but here are the blessings I enjoy and am most grateful for. These blessings have truly impacted my life and changed it for the best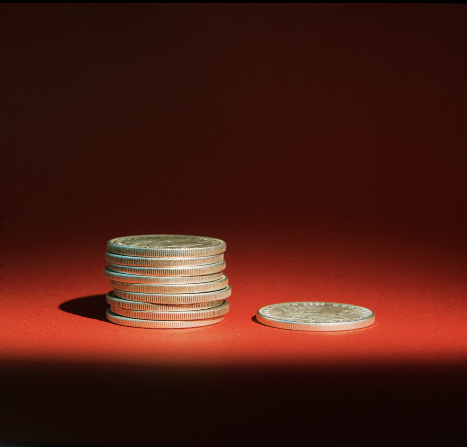 9. The
Law of Tithing
- If there was one God's laws that I've gained the biggest testimony on - it's the law of tithing. Each time we receive a financial gain - like a pay check or grant - we pay 10% to the Lord. A lot of times, it's not very much., but that's not what matters. This is an instance where we give so little, and the Lord gives us so much back. There are times when we look at our financial situation and wonder how things will work out, with faith and the law of tithing, it always works out. God provides a way. He's proved to us so many times that He will watch out for us, if we but do our part.
8.The scriptures and living prophets. I think this is a blessing we some times take for granted, for those of us who have been members of the church our whole lives. Being in Wymount, I've meet some people who are converts and usually around the age of 18 or so. So, they grew up without the gospel in their lives. The Book of Mormon was new to them, along with living prophets to lead and guide us. I gained my testimony of the gospel and of Christ by reading the Book of Mormon. I took Moroni's challenge and prayed to know if it was true. I'm happy to say, that I do know the Book of Mormon is true. The Book of Mormon is the keystone to our religion. So, if the Book of Mormon is true, it makes sense that the rest of the laws and principles of the gospel are true. And, I have a testimony of that.
7. My health and protection. This is a really big one for me. I've had challenges in my life, I've seen other's challenges. It makes me so ever grateful for my health, physically, emotionally, mentally and spiritually. I try to take the
Word of Wisdom
seriously, because there are some amazing blessings that come with it. If it was one challenge that I think would really kill me, be one of the hardest challenges, it'd be poor health. All the way around, I've done what I can to be healthy in all aspects. Not only healthy, but God's protected me on more than one occasion as well. I
know
that there have been times where he allowed guardian angles to come down and watch over me, protect me, and keep me out of harms way.
6. My family, their love, support and memories. This is a HUGE blessing that really doesn't get the justice it deserves. My family has been amazing and a HUGE blessing. We are so close and are each other's best friends. Growing up isn't always easy, especially in the teen years, but they always loved me! They were my biggest champion growing up, their support was and still is overwhelming. I look back of my childhood at home fondly. I learned so much and became who I am today while there. Now that I'm all grown up, married and on my own, I look back on the memories I had as a kid and I cherish those. I learned so many lessons that impacted me in such a huge way. It's helped pave the way for my future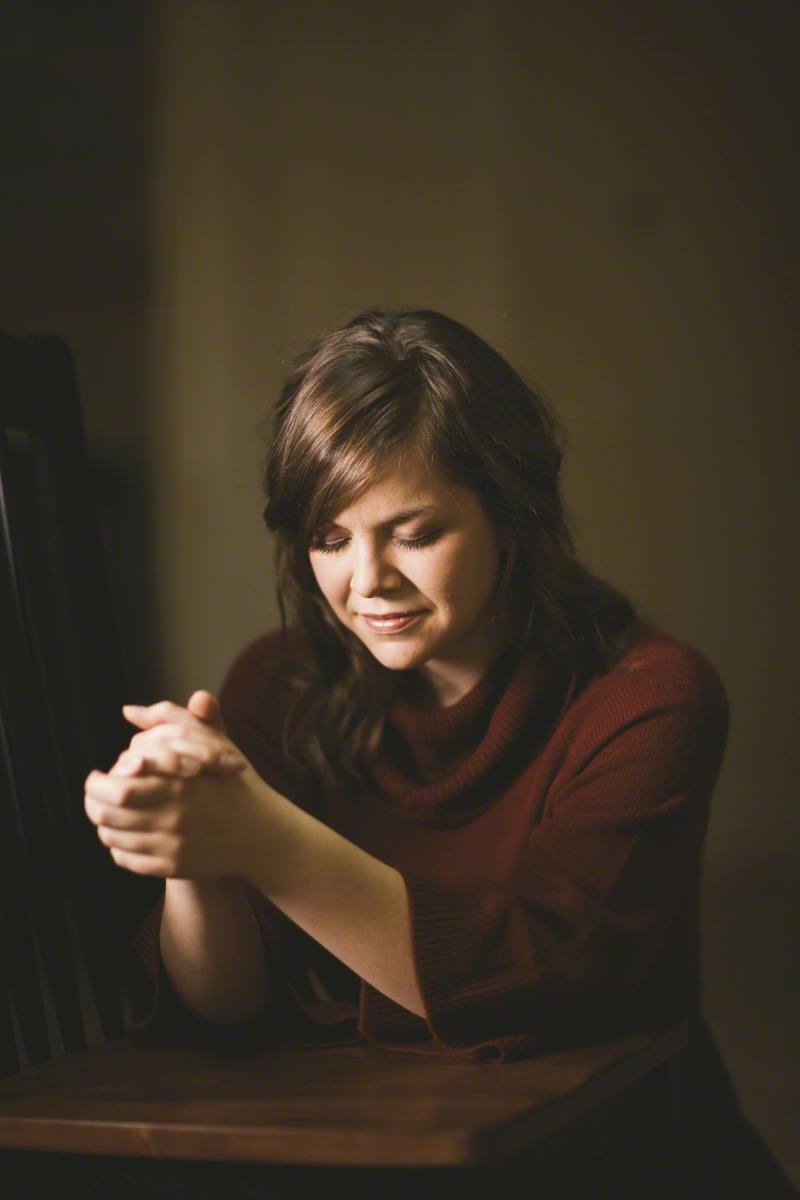 5. My own trials and challenges. Everybody has trials and challenges, I get that. But, I also believe that God tailors our refiners fire to our individual needs. He knows what we need and He also knows how to get us from point A to point B. Meaning, He can get us to where we need to be in life. I've seen that is such a huge way. I'm so grateful for my own challenges that I've been through, because of the personal growth that comes with it. The lessons learned stays with us forever and helps us in future circumstances.
4.
Prayer
. It's simple. It's a primary answer. Yet this is probably the biggest tool we have in our spiritual toolbox. It's like a telephone straight to God. All prayers are answered, sometimes not in the way we expect, but prayers are always answered in the way that is best for us, even if we don't believe it at the time. We can receive personal revelation through prayer. I have. We can pour our our soul unto God, express our worries, fears and hopes and dreams. I have. He sends His spirit to comfort us, give us peace and helps us to move forward with life.
3. The
Priesthood
- and Trevor being a worthy priesthood holder. The older I've gotten, the more I've come to understand the significance and importance of the priesthood. One memory I cherish, where everything started to click in my head, was when I saw Trevor bless the sacrament for the first time, I swelled up with tears. I was going to marry a man who had the priesthood, which is a large protection and comfort beyond the realms of this world. I've been able to receive priesthood blessings, not only from him, but from my own father as well. I was able to be baptized, receive the Holy Ghost, take the sacrament every week, receive my patriarchal blessing, and go to the temple an receive the ordinances there. When a blessing is given, it's as if it came directly from God - because it does and the priesthood holder is God's mouthpiece for that moment. Because of the Priesthood, family's can be together forever and we can return back to live in the presence of God.
2. Trevor and our
temple
marriage. The more time goes by, the more I realize the significance of my temple marriage. I always wanted to be married in the temple. And I did it. It was probably the best decision of my life. I get to be with my best friend for all eternity. The blessings of the temple are binding and eternal. In sealing rooms in the temple, there are two mirrors, one on either side of the wall. What you see is never ending mirrors and the members in the room. It's a glimpse of what eternity can be for us. Never ending.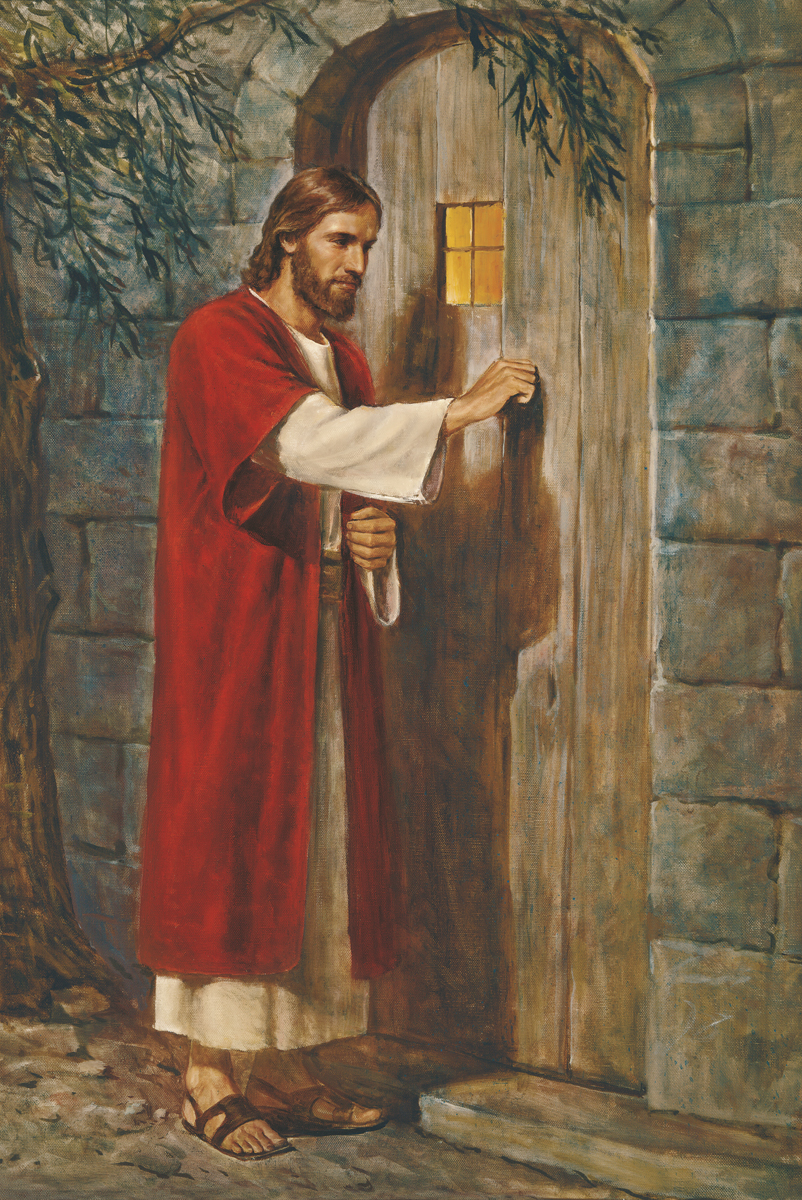 1. The
Atonement of Jesus Christ
- and my faith and testimony. I have a small, human mind. I cannot totally comprehend the Atonement. I understand that Christ suffered and died for me, so that if I'm faithful, I can return to live with Him and our Father in Heaven. It's only been the last few years that I've started to gain a better understanding of what the Atonement is and how it can be applied in my life. Not only did the Atonement provide a way to remove our sins, but because of it, Christ understands
everything
that we've been through or will go through. I can't comprehend how it all works, but that's not what matters, what matters is that He does understand everything. So, he knows best how to succor us. He understands completely and wholly. I have a testimony of this. I've felt the cleansing power of the Atonement in my life, and the healing that comes with it. There is nothing on earth more purifying than the Atonement. It's a gift given to every member of the family of Adam. It has been so freely given, God has such perfect love, that again, it's hard to understand or comprehend. But I have a testimony of it. At a time when my faith was little and breaking, in the dark I found God's light, forgiveness and healing. From then on, I haven't looked back. It was such an earth shattering, life changing moment, it changed my path forever. I was redirected towards God and his light. I have a testimony that He lives, that He loves us and that He is there. I'm grateful for what I know. I consider myself lucky. I was able to be humbled and brought to a realization of these things. I cannot deny it. I cannot deny my faith in God or what I know to be true. God's love is there for each of us, He's knocking on the door, we just have to open. He wants to be involved in each of our lives, we just have to allow Him to enter, and our life can change forever.
- SamiMae